One of my goals when I began this blog was to bring as much recognition to Alice as to Gertrude. Though my use of the term "GertrudeandAlice" implies a symbiotic relationship, which it was, Alice still often plays second fiddle to Gertrude's first chair violin for some people.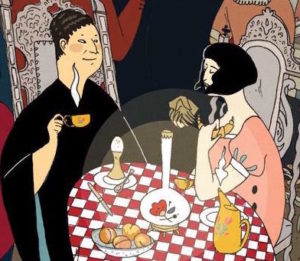 I think I have been able to rectify this disparity of wellknownness over the years and I must think that even Gertrude would not be upset to know that Alice has gotten her due as so much more than chief cook and bottle washer!
In the next few months I propose giving Alice even more due !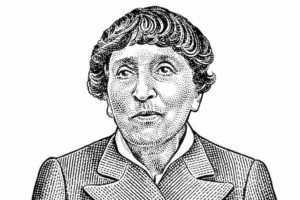 March 7, 2017 marks the 50th anniversary of Alice's death, so I'm declaring the six month period from now until Alice's 140th birthday on April 30th ALICE B. TIME! And by chance, there are a lot of Alice related things happening during ABT.
In Dallas as part of the Dallas Pride Performing Arts Festival, a production of THE NECESSARY LUXURY COMPANY by Marty Martin was performed a few weeks ago, This one-person Alice B. play is a companion piece to his 1979 one-person Gertrude Stein play GERTRUDE STEIN, GERTRUDE STEIN, GERTRUDE STEIN which was a big hit on Broadway with Pat Carroll. (I saw a touring production in Chicago.)
The title of the play, THE NECESSARY LUXURY COMPANY was a name given to Alice and her coterie of girlfriends in San Francisco by a male friend because of their unique ability to quickly restore everyday pleasures to their lives following the city's 1906 earthquake. Alice was played by Gene Raye Price. I did not see the production, but would like to read the script to see how it parallels GS,GS,GS.
The GertrudeandAlice opera 27 by Royce Vavrek and Ricky Ian Gordon, which had its premiere in St. Louis at the Opera Theatre of St. Louis, has just had its New York premiere at New York City Center.
Another GertrudeandAlice play which has been widely performed, GERTRUDE STEIN AND A COMPANION by Win Wells will be presented by San Francisco's Theatre Rhinoceros in December. This play won best play at the Edinburgh Festival in 1984 when it premiered starring Natasha Morgan as Alice. The following year, it had a successful run in New York with Marian Seldes as Alice. (Seldes had met GertrudeandAlice as a child and her  parents had hosted GertrudeandAlice in New York during the 1934-35 U.S. lecture tour.)
For the Theatre Rhino production, I have offered to install an exhibition in their lobby of items from my collection and serve as dramaturge, a fancy name for "play advisor emeritus!"
As has happened frequently, I heard about the next Alice project via an e mail from a writer, Anne Green, in Australia. She is working on a novel about Alice and received a grant to come to the U.S. to do research for it. Her journey has taken her to Paris, New York City, the GertrudeandAlice collection at Yale and I will be meeting with her in San Francisco. I'll give her my Alice Sites Tour and she'll also cross the Bay to view items in the Bancroft Library collection at UC-Berkeley relating to GertrudeandAlice. Before she heads home, she'll also stop off in Monterey, one of Alice's favorite getaways from her housekeeping duties for her father, grandfather and brother. It will be exciting to follow the progress of this book and I will post updates.
Am I going to coordinate a 50th anniversary fête? I'll try. I've been contacting restaurants to see if they'll host an event with a menu from the cookbook. Any local restaurant contacts anyone may have, should be sent my way.
The non-ABT movie which had a brownie recipe linking it quite superficially and humorously to Alice, "I Love You, Alice B. Toklas," doesn't turn fifty till 2018. The recipe will undoubtedly, however, figure prominently in making the festivities even groovier next summer as San Francisco celebrates the 50th anniversary of the Summer of Love! The Haight-Ashbury neighborhood has recently been granted landmark status since:
"The district is significant for its association with the events of the counter-culture movement, when this area of San Francisco served as the nation's epicenter for "hippies" and their anti-establishment lifestyles, which included psychedelic drugs, rock music, free love, and an anti-war ethos."
It looks as if all is set for Alice B. Time and there is no better way to say "We love you, Alice B. Toklas (and so does Gertrude Stein!)"