'Twas some weeks before Christmas,
At the rue de Fleurus,
Alice stood in the kitchen,
Just basting the goose.
Gertrude sat in the foyer,
Festive thoughts in her head,
And ignored ol' St. Nick
Doing Nick things in red.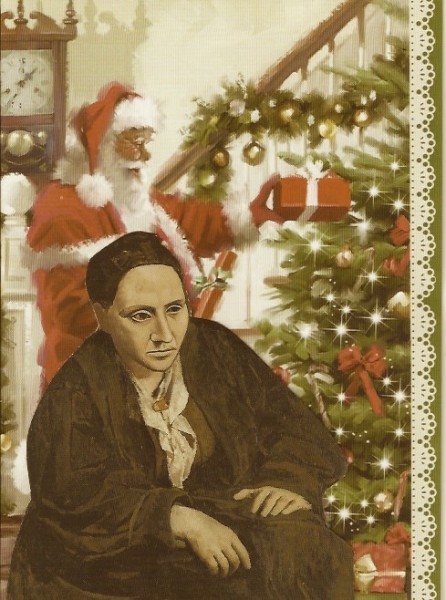 All the paintings were hung
On their usual walls,
And some candles and pine
Decorated the halls.
GertandAlice liked Christmas
And liked Hanukkah too,
Since both brought lots of friends
And great food to the rue!
So on Dasher and Dancer,
Ernest, Fitz and Pablo,
Happy Fête to you all
'Mid the holidays' glow!