I'm writing this in London a few days after the official beginning of summer on the calendar. (London was a city Gertrude didn't particularly like though GertrudeandAlice crossed the Channel several times for various visits and lectures.)
For almost 20 years, summer for GertrudeandAlice meant packing up the Paris apartment to head to their country place in Bilignin. The village was in the heart of foodie heaven in one direction, as it was not far from Lyon, one of France's gastronomic centers, and the grandeur of the Swiss Alps in the other direction.
They didn't own their country haven, but it offered everything they wanted and needed in a big-city getaway. For Gertrude there was the quiet to write and plenty of woodlands and fields to walk, with or without the dogs. For Alice there was enough space for both flower and vegetable gardens and forested nooks to forage for berries and mushrooms. For both, there was ample room for entertaining guests who welcomed the invitations to continue the salon chatter of Paris, as well as to relish Alice's menus which they knew would always be five -star!
And the guests came: Picasso, Carl Van Vechten, Thornton Wilder, Virgil Thomson, Henry and Clare Boothe Luce, Cecil Beaton, Francis Rose, Samuel Steward and many more.
The photographs by Van Vechten and Beaton taken in the house and gardens of Bilignin have made it almost as familiar as the painting lined walls of rue de Fleurus.
We see Gertrude sitting on one of the garden walls in a flowing robe while Alice holds a bouquet of recently cut flowers.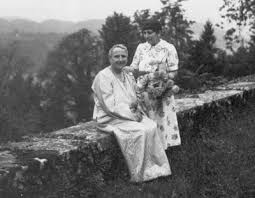 There is Gertrude lounging in a deck chair with Pepé the chihuahua snuggled behind her head and Basket I, blanketing her legs.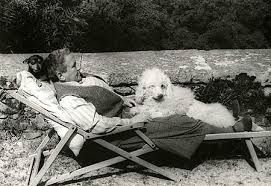 Gertrude peeks through a second floor window or stands in the vegetable garden hoeing for a photo op. These are just some of the summer Kodak moments.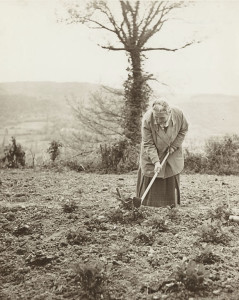 Then for Alice's summer, five-star menu, a few selections from her cookbook:
Gazpacho – pick which city's style you prefer: Cordoba, Malaga, Segovia or Seville;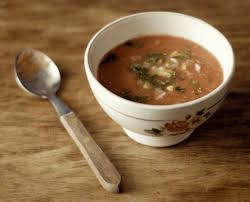 Grilled perch with fennel and purée of celery root and potatoes;
Tomatoes au naturel (how else would you serve them if they're fresh from the garden?); and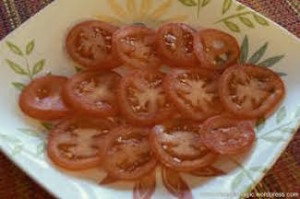 Nora's ice cream – a recipe from one of her family's cooks in San Francisco.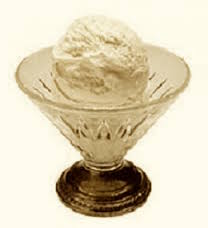 Relax and bon appétit. It's summertime and the livin' is easy!