The conversation begins: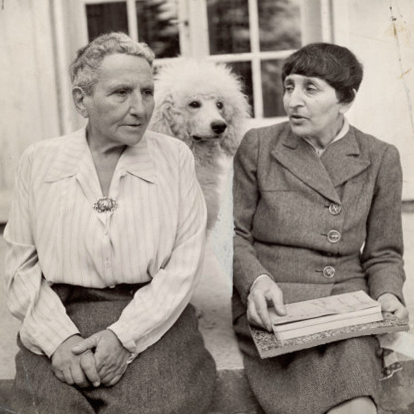 A:
Lovey, I promise to never again move all of your notebooks while dusting without first asking!
G:
I'll believe that when I see it. Pussy, I promise to never stand over your shoulder when you're cooking, whispering in your ear any secret ingredients to add to your recipes.
A:
Right! I promise to always use the fine, horse-hair brush to brush your corduroy skirt in the same direction, so that the nap is smooth and velvety to the touch.
G:
Thank God, nothing worse than uneven, nappy corduroy. And I promise to do the dishes and pots and pans on weekends when Helene is gallivanting about Paris.
A:
Right! And rough up your writing hand!?
B:
Promises, promises! We'll see, I've been around the block with these girls for a long time.
HAPPY 2015!