Eighty years ago this month, 27 rue de Fleurus was busy, busy, busy!  New suits, new gowns, new gloves, new handbags, new hats all had to be made or purchased under the watchful eye of Alice, the stylist!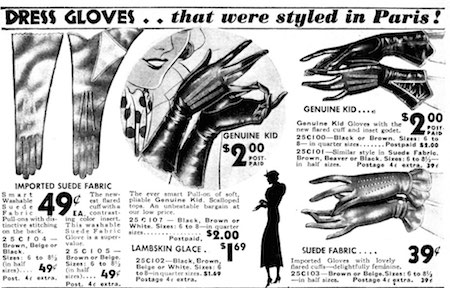 In a few short weeks, GertrudeandAlice would be returning to the U.S. of A. for the first time in 30 years for Gertrude and 27 years for Alice.  They would crisscross America, coast to coast to coast for 191 days visiting 37 cities in 23 states. Gertrude would present 74 lectures and be interviewed for radio programs and newspapers and magazines. GertrudeandAlice would eat and drink and schmooze, always under the curious and watchful eyes of the media.
In the next 6 months, from time to time I will be posting overviews of their activities.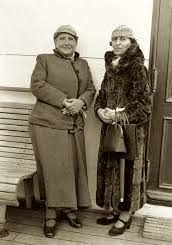 I'll take a look at who they met, what they did, what they ate, what they and their contemporaries thought about this visit and what was going on around them both in the U.S. and other parts of the world.  Once we reach the week of May 4th, we may all be as exhausted and over-stimulated as they undoubtedly were.  Hopefully, however, the journey will have been worth it.
In the early 1960s, there was, for a short time, a television program in the U.S. imported from the U.K. called "That Was The Week That Was."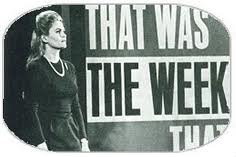 The show was a satirical look at the week's news presented in short skits and songs.  There will be no skits and songs as we relive the 1934-35 GertrudeandAlice U.S. lecture tour, but it should be an enjoyable and informative journey into "Those Were The Weeks That Were," eighty years ago.