"Lo, how a rose, a rose, a rose, a rose e'r blooming," Gertrude's  take on the 16th century Christmas hymn.  Or in its original German: "Es ist ein Ros, ein Ros, ein Ros, ein Ros entsprungen."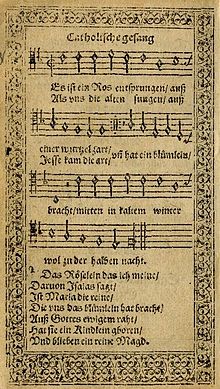 As another year ends, these steinized lyrics usher in the 14th year of the 21st century as GertrudeandAlice and Basket II pose with  an oversized rose sculpture created by the German artist Isa Genzken. (Genzken, coincidentally, currently has a retrospective at the Museum of Modern Art in New York.)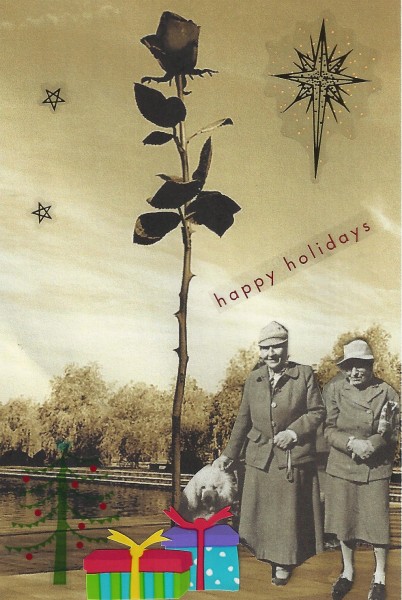 And what is in the boxes? Embellishments for the sensible Balmain suits, a bedazzled collar  for Basket or maybe the latest cooking gadget for Alice's kitchen?
Wrong!
The boxes contain the new year's major GertrudeandAlice anniversaries, making it another big year for fans of  the salonistas of rue de Fleurus.
2014 will be the 100th anniversary of the publishing of  TENDER BUTTONS, which has been in the public domain for many years resulting in innumerable English and foreign editions. The first corrected edition will be published in April by City Lights Publishers in San Francisco with Stein's corrections found in a copy at the University of Colorado and notes from the Stein collection at Yale. Two symposia are planned in May  including presentations at the American Literature Association conference in Washington, D.C., and one sponsored by the University of Copenhagen which will be held in English.
October will mark the 80th anniversary of the beginning of Gertrude's U.S. lecture tour with GertrudeandAlice criss-crossing the states in planes, trains and automobiles.
THE WORLD IS ROUND, Gertrude's book for children of any age, turns 75 and Random House has already released a special edition, which like the first edition, is printed on rose-colored paper and contains the original Clement Hurd illustrations.
And Alice's cook book turns 60 in the fall with a newly illustrated Norwegian edition. Young, contemporary Norwegian artists are submitting drawings for consideration.
Specific posts pertaining to these anniversaries will follow in the new year.
With the opening of these special gifts, I wish all the rosiest of holidays and a tender, tour-filled, world-class round of culinary adventures in 2014!
PS
Would you believe I forgot an anniversary—just too much GertrudeandAlice to keep up with?! 2014 is also the 80th anniversary of the premiere of FOUR SAINTS IN THREE ACTS. Forgive me pigeons on the snowy grass.