The question often is "How many roses are there in "it?"  The "it" being Gertrude Stein's most famous phrase about the proverbial bloom so popular on Mother's Day, weddings, the Bachelorette,  or just when you need to convince that special someone that you spoke out of place and need a full-bodied tasty wine and wonderful Italian dinner and a crystal vase for the long-stemmed beauties that you are holding penitently!
To be precise,  there are four "roses" in it (and no "a" at the beginning,) as opposed to more than four saints in Four Saints in Three Acts, which, to digress for a moment, was a super-hit and crowd favorite in it's most recent incarnation as Gertrude Stein's SAINTS  at the just ended New York International Fringe Festival. (See previous post.)
"Rose is a rose is a rose is a rose," was first used in Stein's poem "Sacred Emily" written in 1913, so this year is its 100th birthday .
The piece was not published until nine years later in GEOGRAPHY AND PLAYS with an introduction by Sherwood Anderson whose book WINESBURG, OHIO  had recently received critical acclaim. .
Here is the section of the work in which the famous phrase appears written in the best Steinese:
"Night town.
Night  town a glass.
Color mahogany.
Color  mahogany   center.
Rose is a rose is a rose is a rose.
Loveliness extreme.
Extra gaiters.
Loveliness extreme.
Sweetest  ice-cream.
Page ages page ages page ages.
Wiped Wiped wire wire.
Sweeter than peaches and pears and cream.
Wiped wire wiped wire.
Extra extreme."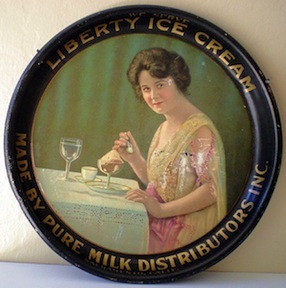 The line was re-used seven times in future works including Gertrude's children's book THE WORLD IS ROUND in which one of the characters is named Rose after a girl that  GertrudeandAlice got to know during their annual getaways in the French countryside in Bilignin.
In 1935, speaking quite professorially to a group of  enthralled University of Chicago students, Gertrude quite clearly laid out the facts of the "rose:"
"Now listen. Can't you see that when the language was new – as it was with Chaucer and Homer – the poet could use the name of a thing and the thing was really there? He could say 'O moon,' 'O sea,' 'O love,' and the moon and the sea and love were really there. And can't you see that after hundreds of years had gone by and thousands of poems had been written, he could call on those words and find that they were just worn out literary words? The excitingness of pure being had withdrawn from them… Now you all have seen hundreds of poems about roses and you know in your bones that the rose is not there. All those songs that sopranos sing as encores about 'I have a garden! oh, what a garden!' Now I don't want to put too much emphasis on that line, because it's just one line in a longer poem. But I notice that you all know it; you make fun of it, but you know it. Now listen! I'm no fool. I know that in daily life we don't go around saying '…is a…is a…is a…'. Yes, I'm no fool; but I think that in that line the rose is red for the first time in English poetry for a hundred years."
Was she being her word-smithy, genius self by using the word "red" because of its two spellings!?
In celebration of "rose" to the fourth power, here are just a few of the many rose-related items found in Google's encyclopedic Image Search: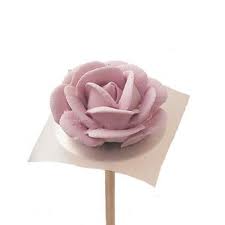 How to make roses on a stick:
http://www.youtube.com/watch?v=v-UUtPt9-Mg
 Happy birthday to roses everywhere – red, yellow, pink, white, buds, wilted, dried, perfume-bottled, Gypsy…because "Rose is a rose is a rose is a rose."