Eleven.Eleven.Eleven.
11.11.11.  The eleventh hour of the eleventh day of the eleventh month. That's today.  It was the day and time in 1918 that World War I – you know the war that was to end all wars (Right!)-ended.  It was formerly know as Armistice Day, but was changed to Veteran's Day because it was easier to spell and WW I did not end all wars.
11/11/11 last year is also the official day that Tom Hachtman and I decided would be the publication date of our book GERTRUDE and ALICE and FRITZ and TOM.  We liked the way it sounded and considering all of the alliteration in the book seemed right. By the way, have heard from Tom and there is lots of post-Sandy cleanup in his home in Point Pleasant Beach, NJ.
Now one year after the publishing of our book on 11/11/12 some thoughts about the book on its first anniversary.
First, I am still very proud of the book and how the illustrations brought to life a simple story of two young American boys dumped, so to speak, by a well intentioned aunt in a boarding school outside of Paris run by a Rasputin-like mystic!  Some elements of Peters' memoir BOYHOOD WITH GURDJIEFF and its sequel GURDJIEFF REMEMBERED contain scenes very much like the hit TV series American Horror Story – take your pick season one or two!
But it was GertrudeandAlice who did all they could, taking Fritz and Tom under their wings (in Gertrude's case quite a well-padded wing and in Alice's case, one that promised good eats for all!) to make life more pleasant for these transplanted chaps.
One of the most heartening comments that I received once the book came out and she had a chance to read it, came from Fritz's daughter, Katherine, who thanked me for recounting a few moments of joy in the lives of her father and uncle as much of their lives were filled with sadness and tragedy.
The book has sold well, but I still have plenty of copies available for this year's Holiday giving season.
There are some things I've learned this year about the unpredictable and often fickle  world of book marketing:
-  sending out review copies does not necessarily generate orders;
- friends (some of them in bookstores) generate sales;
-  sending out review copies to bookstores seldom results in a thank you note or email;
- sending gift copies to well-known people including fellow writers, also rarely results in a 'thank you;'
-  sending gift copies to friends usually results in  'thank yous' and positive, supportive comments;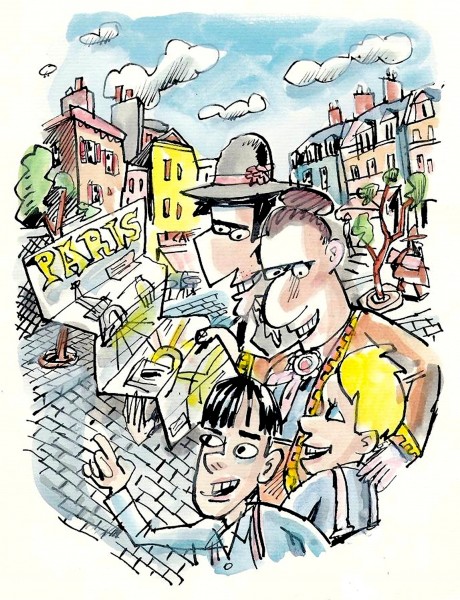 -  people really appreciate it if you personalize their copy of the book by writing something in it;
- in addition to numerous states in the U.S. (I should do a count), there are now copies of the book in Canada, Australia, India, Germany, France, Norway, and Austria;
-  amazon.com does sell books, but it certainly takes a large chunk of the profits, so order directly from me or Tom!
On this Armistice Day, I vow to make peace with all of the nasties in the world of book marketing; set aside petty disappointments about how 'thank yous' are a remnant of an era of letter writing that now seems centuries ago; realize anew that book selling is about as tough as book writing and publishing; that real friends are to be treasured and a great sales force; and that if I had it to do it all over again, I would!
Love and Peace!
PS
There will be an ad for the book in the December 5th Holiday issue of the New York Review of Books. Sorry, I slipped and gave in to the Book Establishment in this instance since they do support self-published works and the price was right!  I'll keep you posted on this effort.

§ One Response to Confessions of A First-Time Picture Book Writer One Year Later (and it ain't all pretty!)