For those of you who have been following the adventures of the birth and arrival of my English Springer Spaniel Fritz since last November, I  thought a short post would be appropriate as he passes the nine month old mark.
After his bath this past weekend, he surprised me with a most regal pose on one of our new sofas with its rose cushion, so how could I not feature him this week?!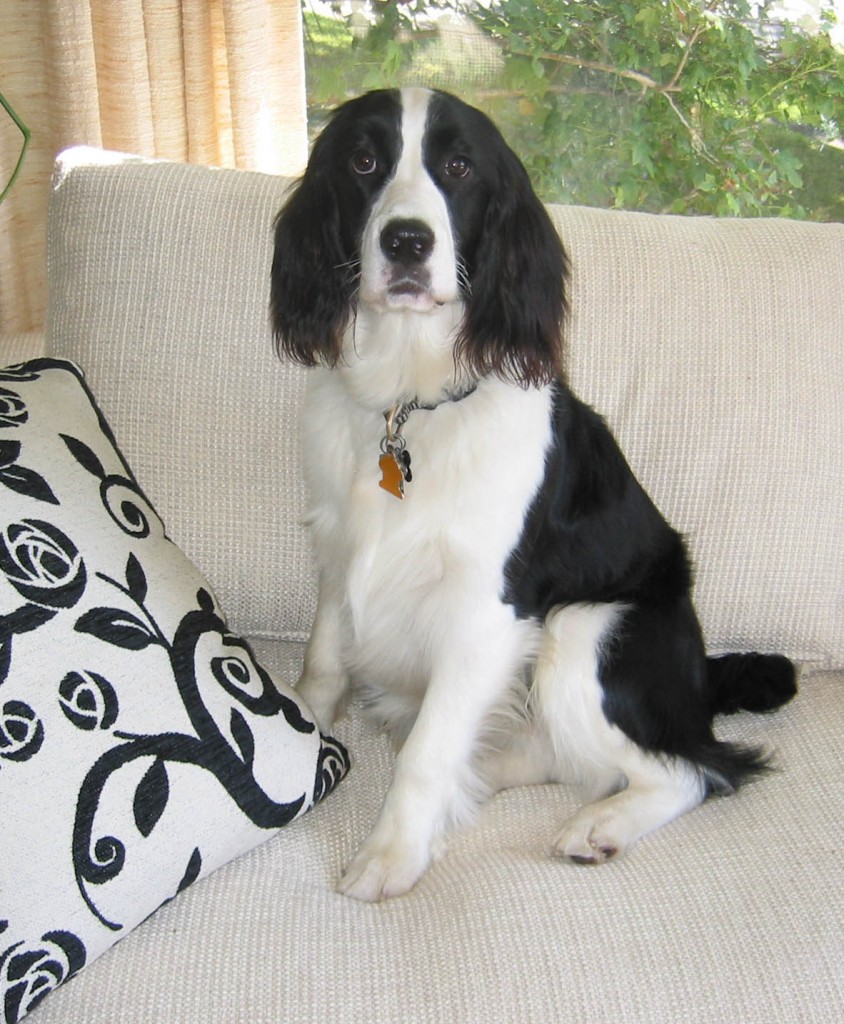 By chance I also received an e mail and photo from a friend who had spent her vacation in a home on Lake Tahoe.  On the wall of one of the rooms was a framed California license plate with "Mr Fritz" on it.  She thought of me and thought of Fritz.
And then there was another dog who often posed regally both for photographs and portraits and thoroughly enjoyed the attention: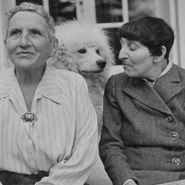 "Basket was a white poodle.  When I first came to Paris everybody every concierge had a poodle as they later had a fox terrier, then Alsatian police dogs came and then wire haired terriers and then we had a white poodle and we named him Basket.  The French children and the French men and women would all stop and look at him, they said each one as if it was a new idea one would think he was a lamb.
One day, Basket had just had just been washed, a little boy came along and said, one would call it a marriage he is so white…"
from EVERYBODY'S AUTOBIOGRAPHY, Gertrude Stein
Mr. Fritz and Baskets I & II holding court in special places in everybody's autobiography.