OK, I celebrated Gertrude's birthday with a post in February and mine in March with a post, so now here's to Alice B. Toklas who was born today in 1877!
As she wrote at the beginning of  her memoir WHAT IS REMEMBERED:
"I was born and raised in California, where my maternal grandfather had been a pioneer before the state was admitted to the Union.  He had bought a gold mine and settled in Jackson, Amador County.  A few years later he crossed the Isthmus of Panama again and went to Brooklyn, where he married my grandmother.  There my mother was born.  When she was three years old, they went to Jackson."
And then there's Gertrudes's take on Alice's beginnings in THE AUTOBIOGRAPHY OF ALICE B. TOKLAS:
"I was born in San Francisco, California.  I have in consequence always preferred living in a temperate climate but it is difficult, on the continent of Europe or even in America, to find a temperate climate and live in it.  My mother's father was a pioneer, he came to California in '49, he married my grandmother who was very fond of music.  She was a pupil of Clara Schumann's father.  My mother was a quiet charming woman named Emilie."
In celebration, what were some of Alice's favorite things?   Raindrops on roses minus the whiskers on kittens a la Julie Andrews may have topped the list, but here's my compilation:
•  Gertrude. "It was Gertrude Stein who held my complete attention, as she did for all the many years I knew her until her death, and all these empty ones since then."
• Needlepoint/petit point.
• Gardening. "For fourteen successive years the gardens at Bilignin were my joy, working in them during the summers and planning and dreaming of them during the winters."
• Entertaining guests (did she have any choice with a house filled with Picassos and Matisses that all wanted to see?) Here's where Cooking comes in.
• Fashion with a focus on hats.
• Fauchon, the high-end Parisian grocer.
• Organizing,  both as Gertrude's "secretary" and as the maître d'household.
• Letter writing.  Was it a pleasure or an obligation or a sign of a proper Victorian upbringing?  Luckily, there are hundreds, which we can enjoy today.
And Alice, two small gifts for your 133rd, some chocolates and a special cake!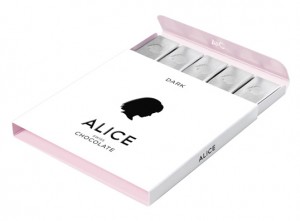 Happy Birthday!
COPYRIGHT HANS GALLAS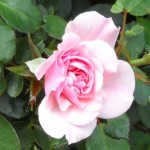 § One Response to And Alice gets her birthday due, too…